Description
sound at its finest
With five speakers the J5500's powerful surround-sound system puts you at the heart of the action. Small enough to be unobtrusive but big enough to have serious impact, this 5.1 surround-sound system delivers superb audio without dominating your room.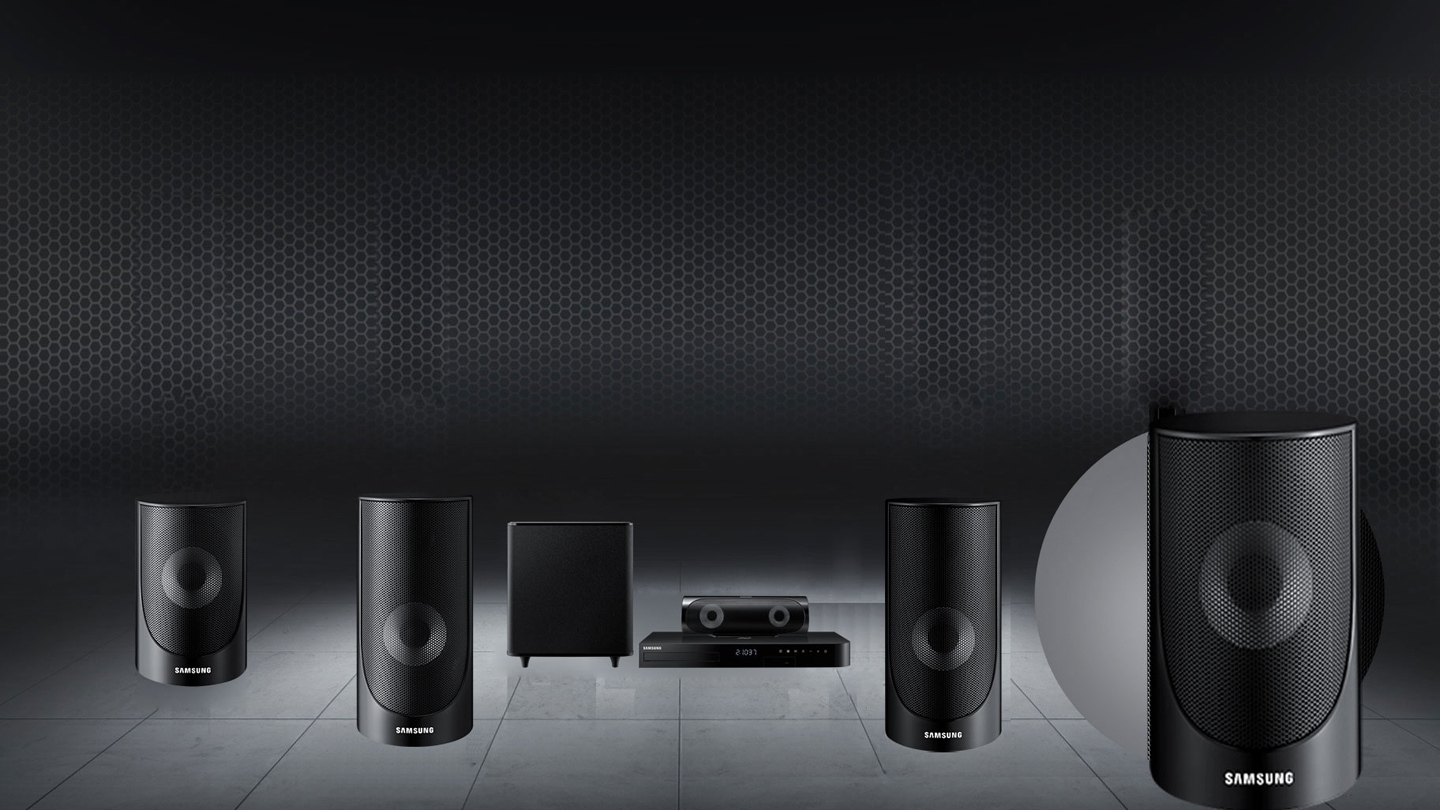 Never miss another film or programme
Use your Home Theatre's connectivity to watch the best movies and TV shows, in your own time. With BBC iPlayer, Netflix and Amazon apps ready to use you'll never be short of choice.*
*Apps are available or coming soon on 2015 devices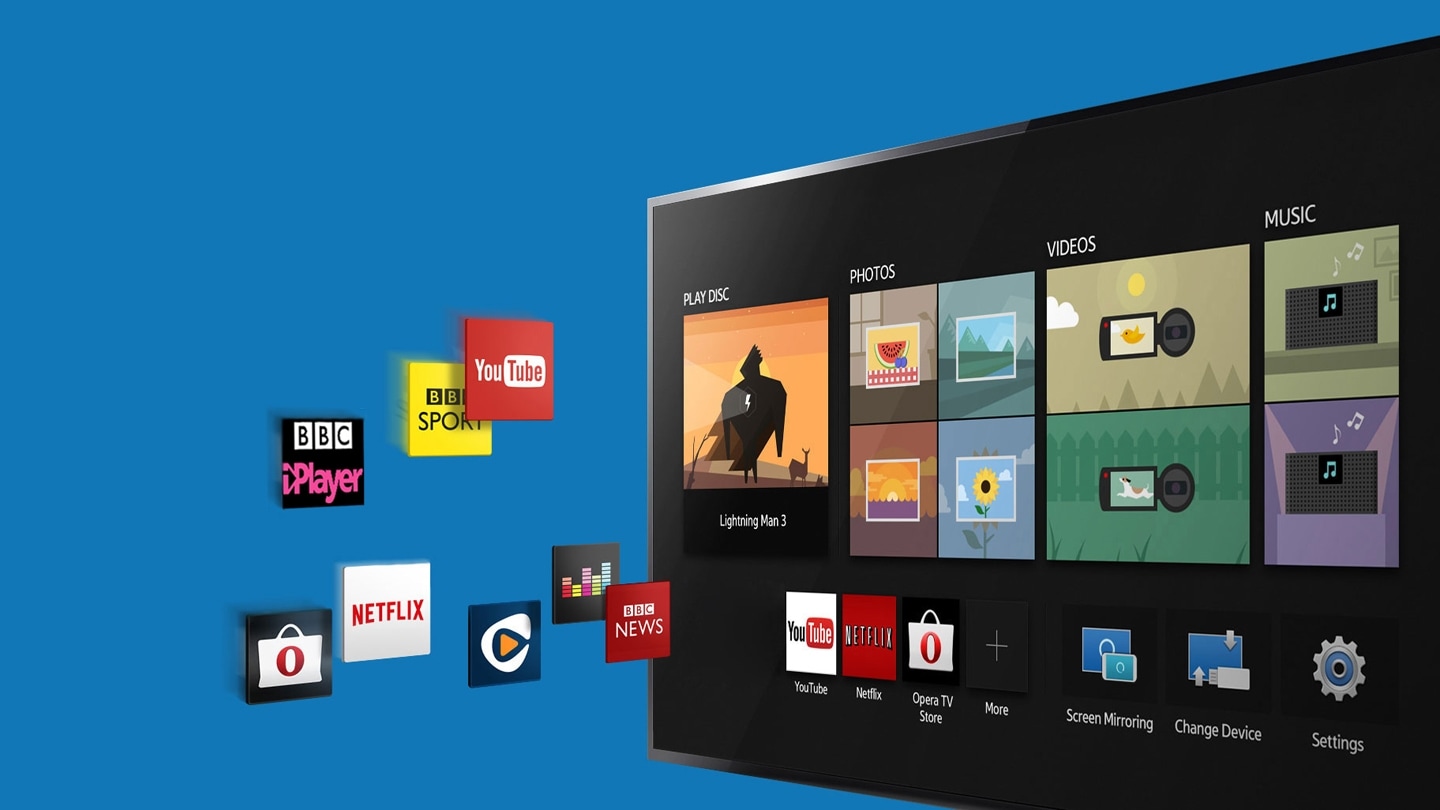 The wireless way to enjoy great entertainment.
Get instant access to the internet – just turn the Home Theatre on, connect your home wireless network and enjoy your choice of entertainment.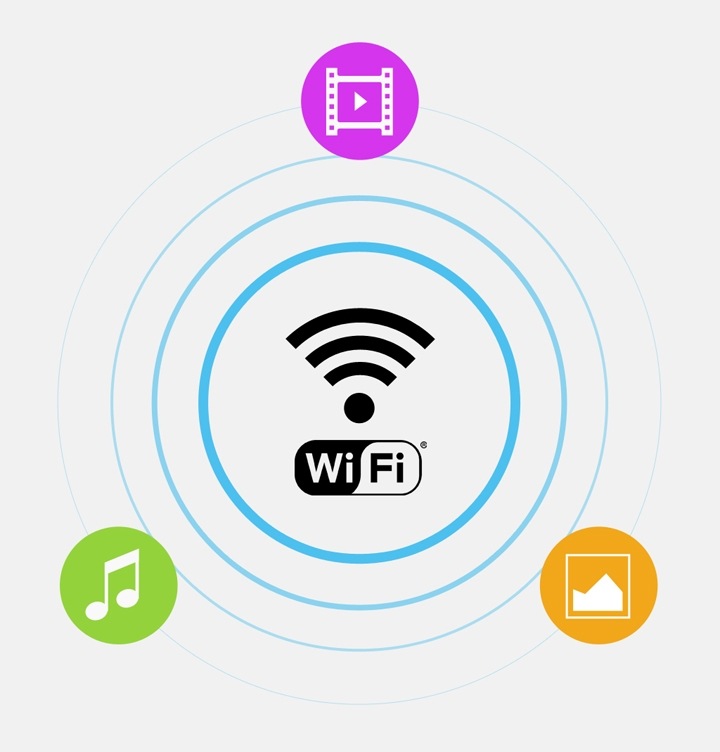 Enjoy a sharper 3D experience
Get closer to the action thanks to Samsung's sharper 3D experience. With incredible picture quality, vivid colours and the most lifelike viewing experience, you'll plunge into a world of detail from the first frame.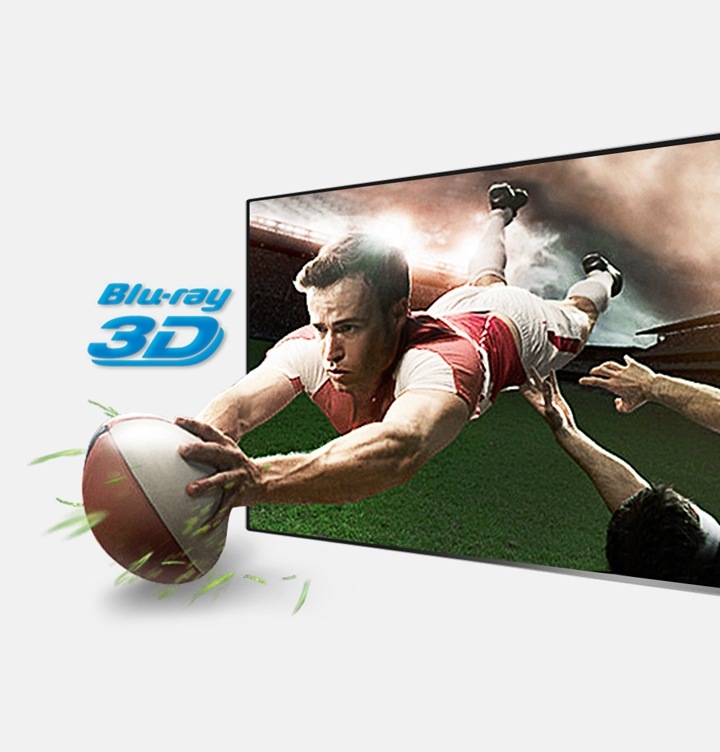 Enjoy your mobile music on your home system
Connect your phone or tablet to the HT-J5500 and enjoy all of your music on Samsung's home theatre system. Activate it from your phone using seamless Bluetooth technology.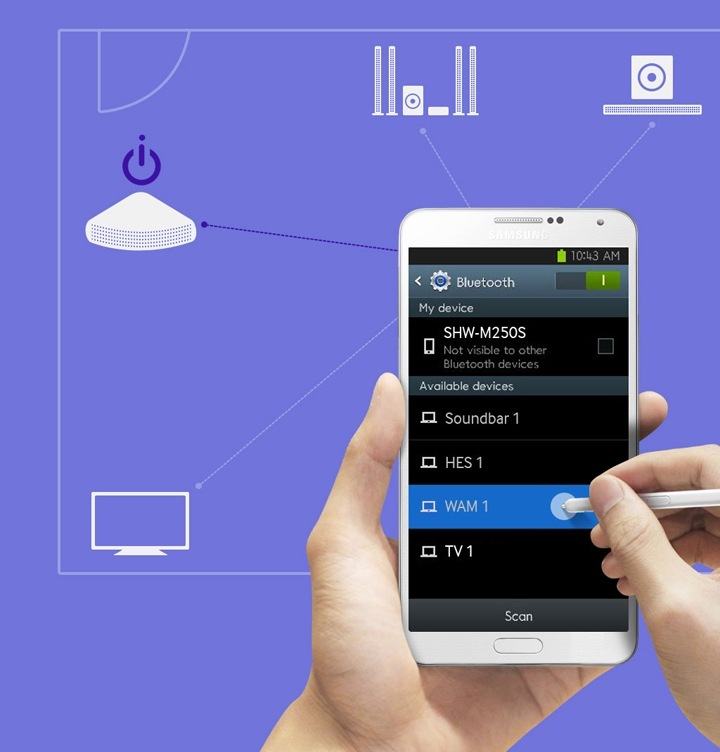 5.1 Ch

Number of Channel

1.9 kg

Product Weight

430 x 55 x 224 mm

Product Dimension(WxHxD)

1000 W

Total Power

1

Number of Audio Input

ARC (Audio Return Channel)

ARC (Audio Return Channel)

SPECIFICATIONS

General Feature

Total Power

1000 W

Number of Channel

5.1 Ch

Region Code DVD

2

Region Code BD

B

TV System

PAL

Playable Disc Type

3D Blu-ray

Yes

Blu-ray Video

Yes

DVD-Video/DVD±R/DVD±RW

Yes

VCD 1.1

Yes

Decoding Format

AVCHD

Yes

LPCM

Yes

AAC

Yes

FLAC

Yes

RMVB

No

HD JPEG

Yes

DivX (Including XviD)

Yes

MP3

Yes

WMA

Yes

WMV

1, 2, 3, 7, 9

JPEG

Yes

Video Feature

BD Wise

1

BD Profile

5

BD Live

Yes

UHD Up-Scale

No

Video Up-Scale (DVD)

Yes

Quick Start mode

Yes

Web Browser

No

Audio Feature

GaN Amp

No

Crystal Amplifier Plus

Yes

Auto AV Sync

No

Dolby Digital

Yes

Dolby

Dolby Digital Plus, Dolby True HD

DTS Digital Surround

Yes

DTS

DTS 96/24, DTS-HD Master Audio

DTS Neo : Fusion Ⅱ

No

Surround Mode

No

Smart Volume

No

Power Bass

Yes

User EQ

Yes

Local EQ

No

Sound Customiser

No

Football (Sports) Mode

No

Number of Sound Modes (DSP)

8

HD Audio (High Resolution Audio)

No

Network

DLNA

Yes

Samsung Link

No

Ethernet

Yes

Wi-Fi

Yes

Connectivity

Anynet+ (HDMI-CEC)

Yes

ARC (Audio Return Channel)

Yes

USB Host

1 EA

Screen Mirroring

Yes

Bluetooth

Yes

NFC

No

Bluetooth Power On

Yes

Wireless Surround Speaker

No

Wireless Surround Speaker Ready

No

Number of HDMI Input/Output

0 / 1

Number of Composite Input/Output

0 / 0

Number of Audio Input

1

Digital Audio Input (Optical/Coaxial)

1 / 0

MIC Jack

No

Tuner

FM

Yes

RDS

Yes

Number of Preset

15

Special Feature

Multiroom Link

No

Dual Core Processor

No

USB Recording(Data Disc to USB)

Yes

CD Ripping

Yes

Simple Speaker Setup

No

TV Sound On

Yes

Last Scene Memory

No

Movies & TV Shows

No

Network Service

Yes

FM Recording(to USB)

Yes

Speaker

Type (Tallboy/Satellite/Swivel)

Satellite

Sub Woofer

Passive Subwoofer

Front

Full Range

Center

Full Range

Surround

Full Range

Foam CNT Unit

No

Dimension

Product Dimension(WxHxD)

430 x 55 x 224 mm

Net Dimension (Sub Woofer) (WxHxD)

255 x 297 x 255 mm

Net Dimension (Front Speaker) (WxHxD)

83.4 x 171 x 101 mm

Net Dimension (Center Speaker) (WxHxD)

269 x 88 x 101 mm

Net Dimension (Surround Speaker) (WxHxD)

83 x 129 x 101

Gross Dimension (WxHxD): One Packing

841 x 320 x 329 mm

Weight

Product Weight

1.9 kg

Net Weight (Sub Woofer)

4.4 kg

Net Weight (Front Speaker)

0.5 kg

Net Weight (Center Speaker)

0.6 kg

Net Weight (Surround Speaker)

0.4 kg

Gross Weight (One Packing)

11.2 kg

Power

Stand-by Power Consumption

0.5 kg

Operating Power Consumption

49 kg

Accessory

Antenna

Yes

HDMI Cable

No

Optical Cable

No

Karaoke

Karaoke Scoring

No

Fanfare

No

Key Control

No

Mic + Music USB REC (CD Disc)

No

Mic Volume

No

My Karaoke

No